8 Pack of Bamboo Charcoal Air Purifying Bags by California Home Goods - 4 Large Bags and 4 Small Bags - Purifies the air by trapping odor, mildew, and moisture. Remember, because it uses charcoal, it's ELIMINATING the odor, not just covering it up. - Great for use inside your home, car, shoes and even your gym bag! These were $18 for FIVE on HSN, but you're getting EIGHT for $14.99! - Order 2 or more sets and SHIPPING IS FREE!
Yes, we realize our prices seem too good to be true, but they are! We've been at this for over 10 years and our prices just keep getting better!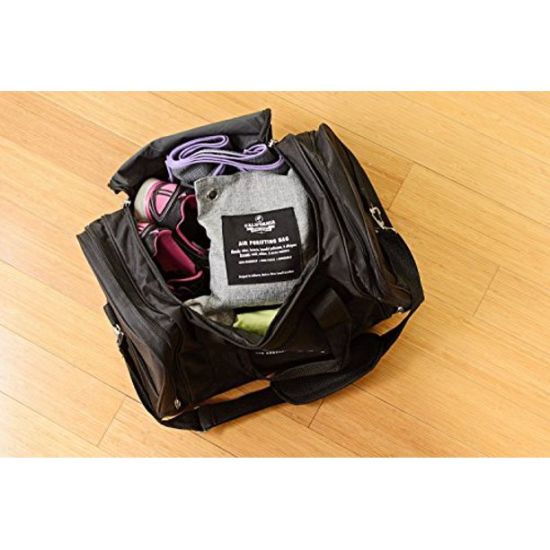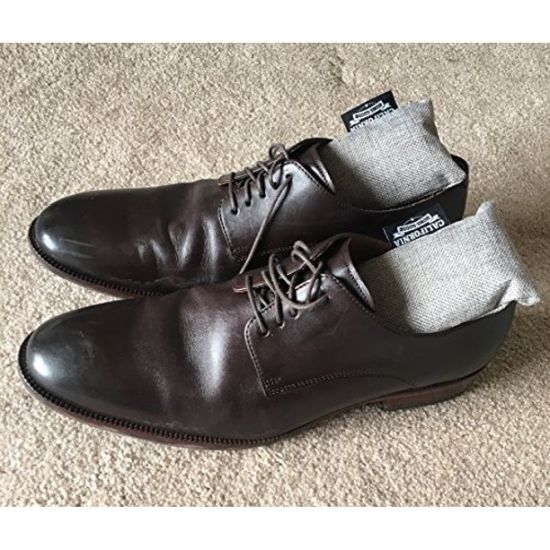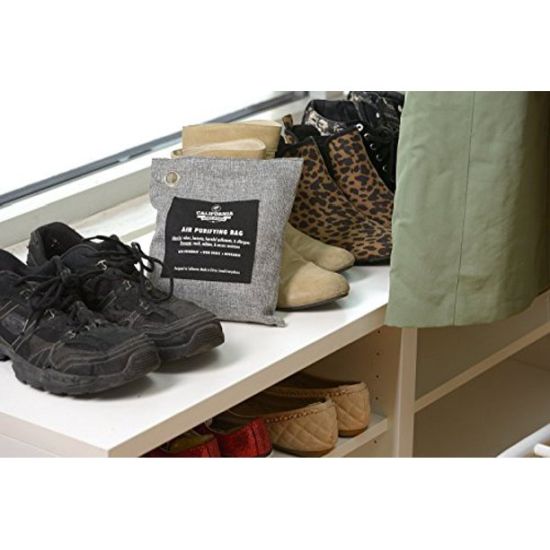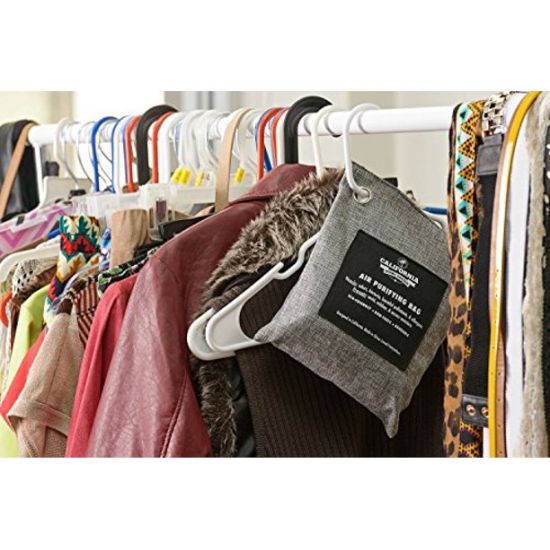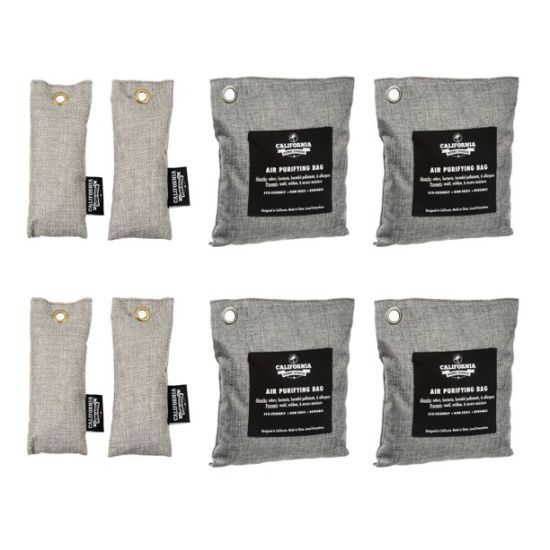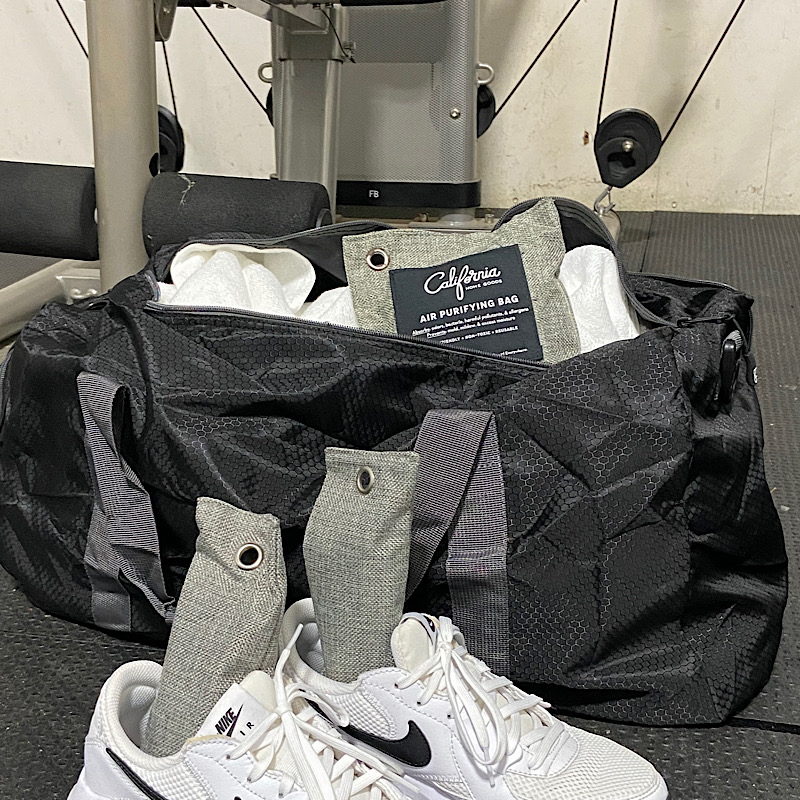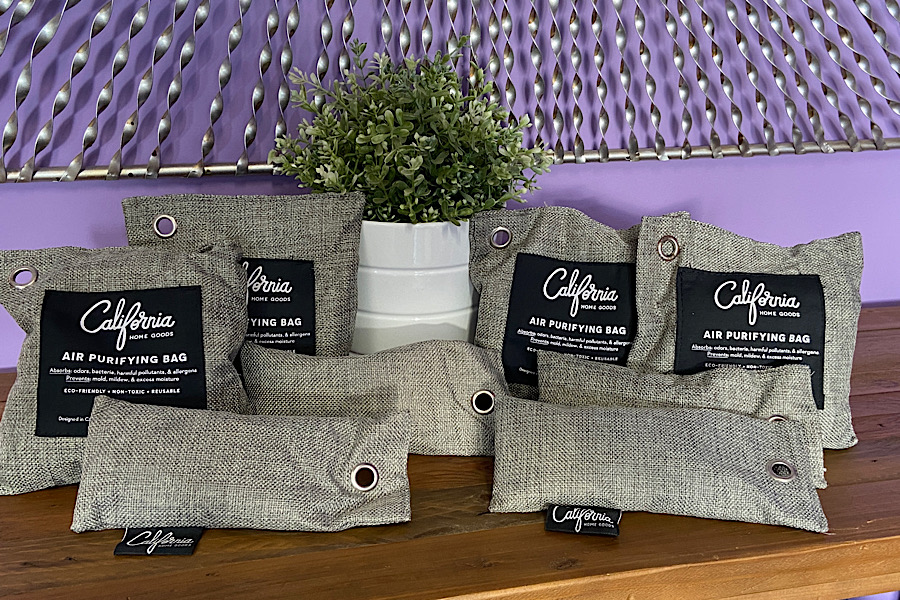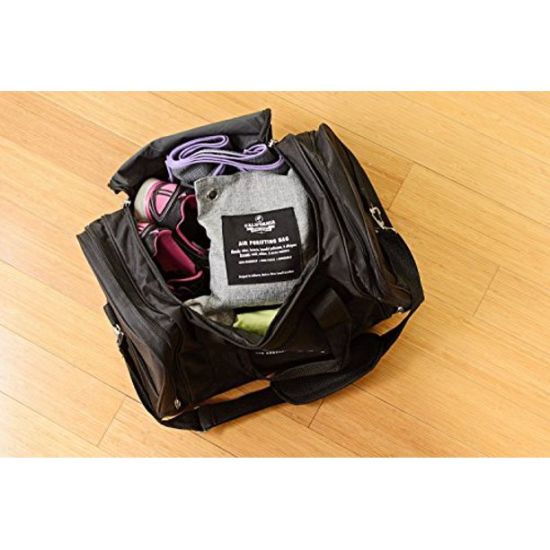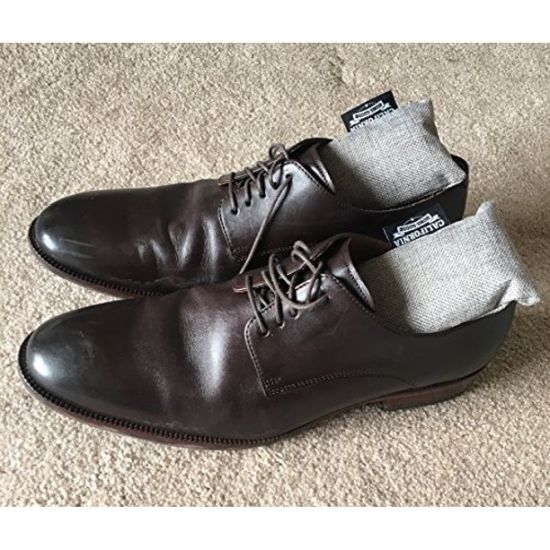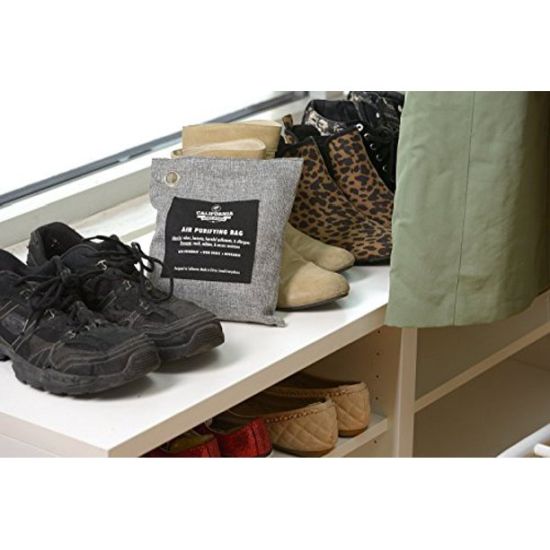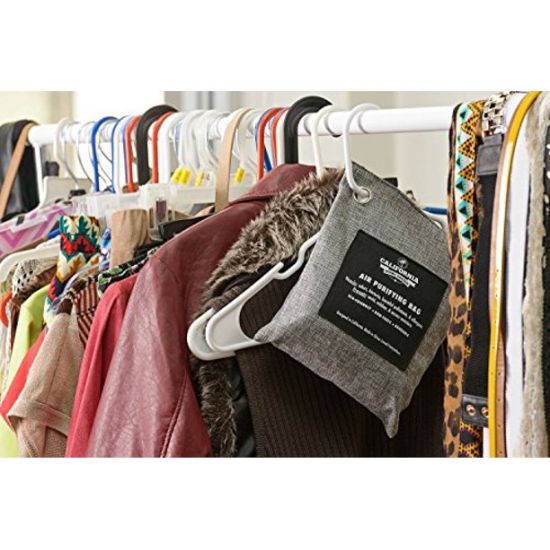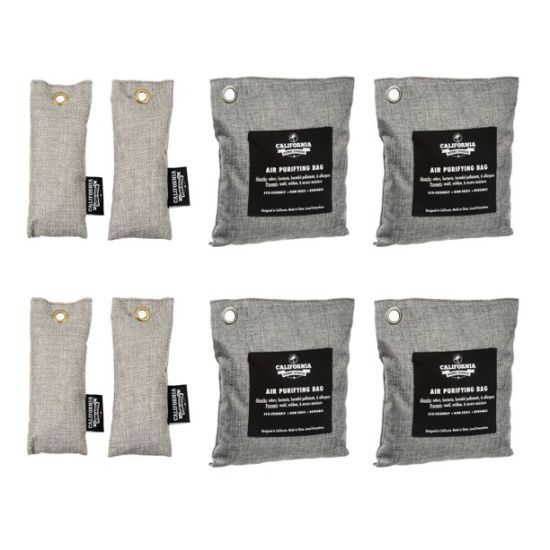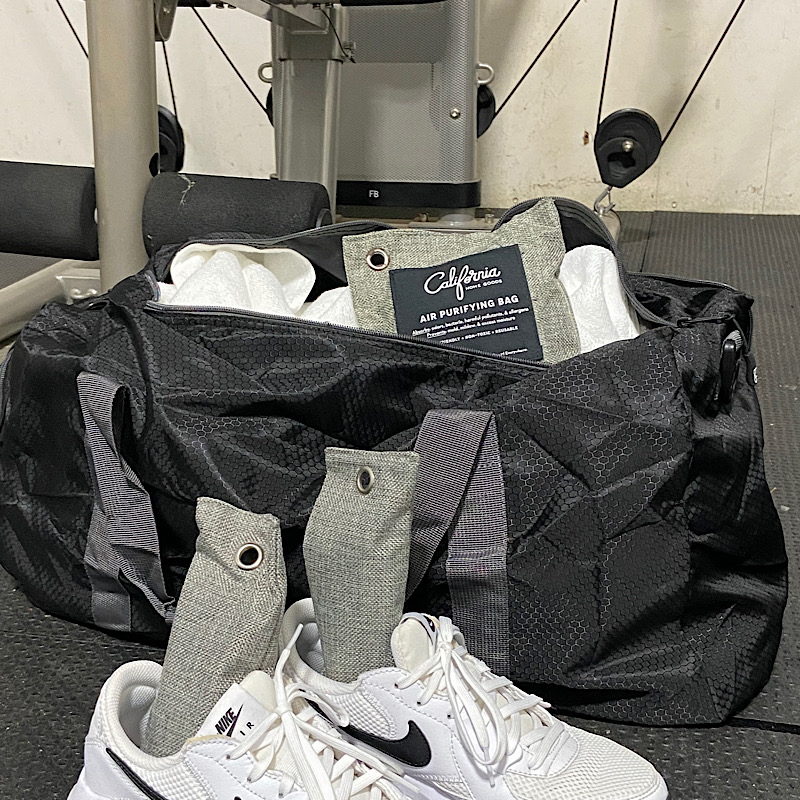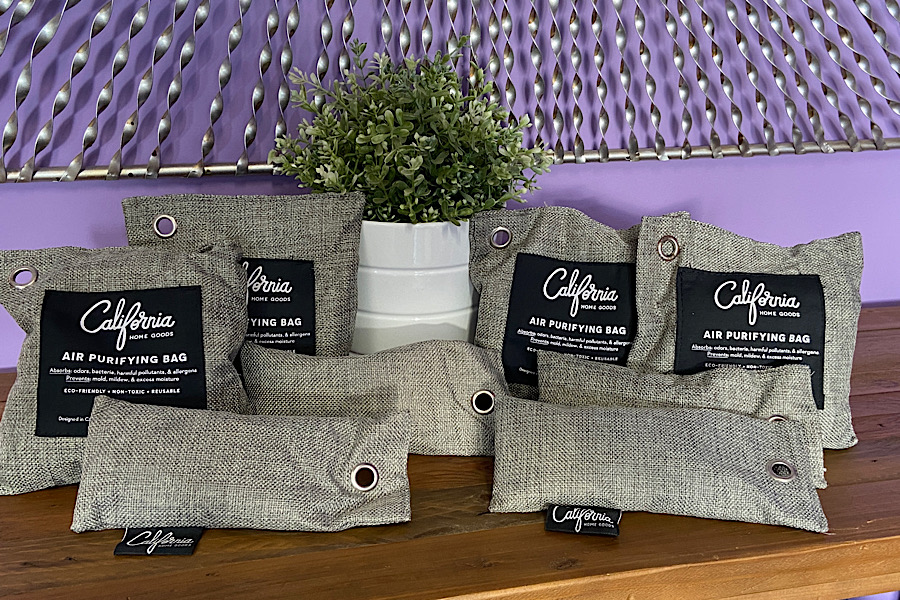 Product Description
ACTIVATED BAMBOO ODOR ELIMINATOR BAGS for CLEAN & GREEN AIR!
Made from 100% activated bamboo charcoal, our air purifier charcoal bag is the most convenient, most practical and safest solution to keep your home free from any kind of unpleasant smell. Besides being an effective odor remover charcoal packet, this natural air deodorizer also protects your family from mold, mildew, caused by excess moisture. It also filters the air from particles that trigger your allergies.
The California Home Goods Charcoal Odor Bag is just what you need to keep your place fresh and odor-free without the extra effort. With specially formulated carbon activated charcoal bamboo air purifiers, this handy and natural purifying bag can easily absorb all kinds of nasty smells in and around your home. Our odor eliminator charcoal bag even lasts longer than the usual store-bought air fresheners. Made from durable and chemical-free materials, this air freshener bag is definitely the ultimate activated charcoal odor removal tool you need in your life!
To use the bamboo air purifying bag, just take out the air purifying charcoal bag from its poly wrap, lay out the air charcoal bag under the sun for at least 6 hours to charge the carbon, then it's ready to go! Activate each bag for 2-3 hours once a month and they'll last up to 2 years
Our natural bamboo charcoal bags do not only keep living spaces free from bad odors. Our charcoal deodorizers also work as air filters and dehumidifiers. Our air purifier bags filter harmful particles including mold & mildew to protect you from getting sick. These natural odor absorber bags also trap excess moisture from the air
This natural bamboo charcoal deodorizer bag is meticulously crafted to ensure easy use and storage. The odor charcoal absorber bag is equipped with a metal grommet for easy hanging, anytime anywhere
Our bamboo charcoal air purifying bag is absolutely safe for kids and pets as well. No need for odor removers and air freshners that are made from harmful ingredients. Our natural charcoal deodorizer is 100% sourced from nature
In this crowd-favorite bundle pack you get (4) 200g air deodorizer bags and (4) 50g odor absorbers
Want access to SECRET DEALS?
Txt SECRET to 88108 Number of messages depends on activity. Txt and data rates may apply.
Txt STOP to cancel and HELP for help. Support at [email protected]
See terms and privacy for further information.