HALF AMAZON'S PRICE AND GOING FAST! 2-in-1 Bug Zapping Bulb / Lantern - Zaps mosquitoes, flies, and gnats! You can hang it or sit it anywhere. It's rechargeable, wireless and waterproof, so you can use ANYWHERE... indoors or out! Completely portable, you can even take it camping with you. $30 on amazon (see additional image), but just $14.99 from us! - Order 4 or more and SHIPPING IS FREE! - BONUS: GRAB YOUR PHONE AND TXT THE WORD SECRET TO 88108 FOR ACCESS TO SECRET DEALS!
Yes, we realize our prices seem too good to be true, but they are! We've been at this for over 10 years and our prices just keep getting better!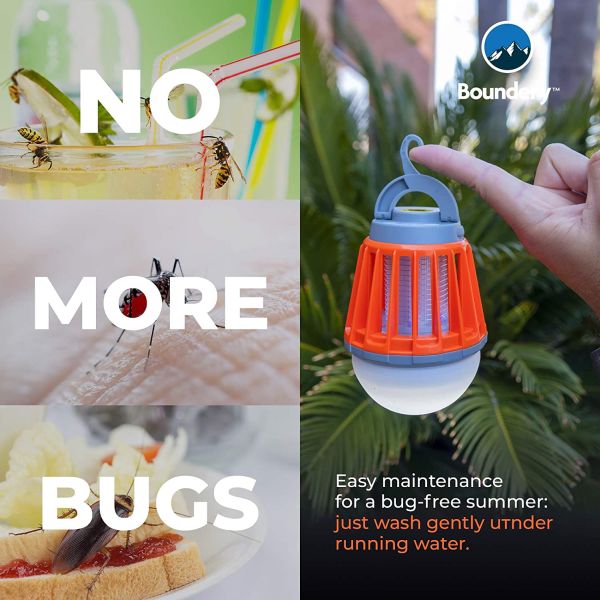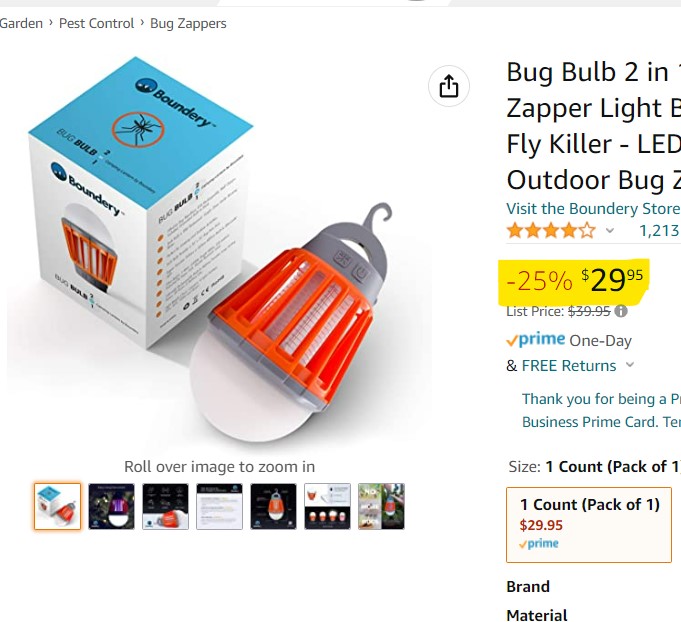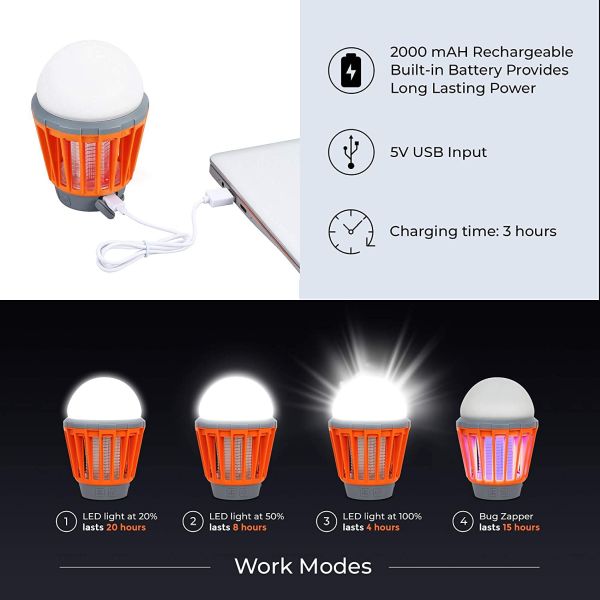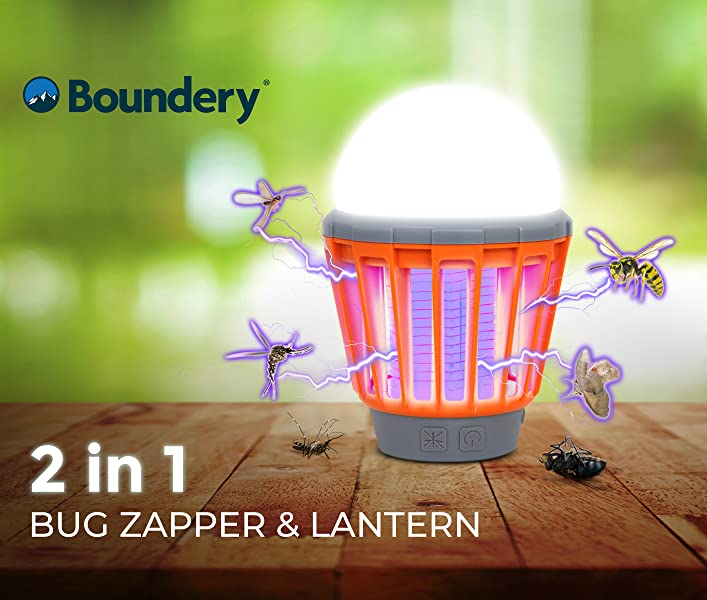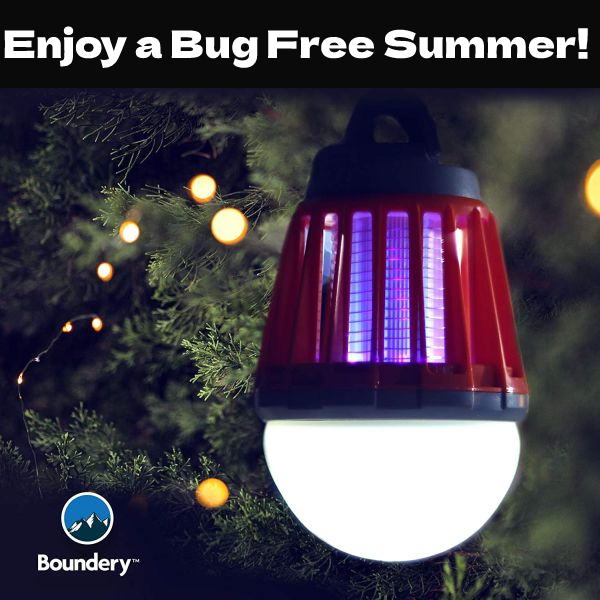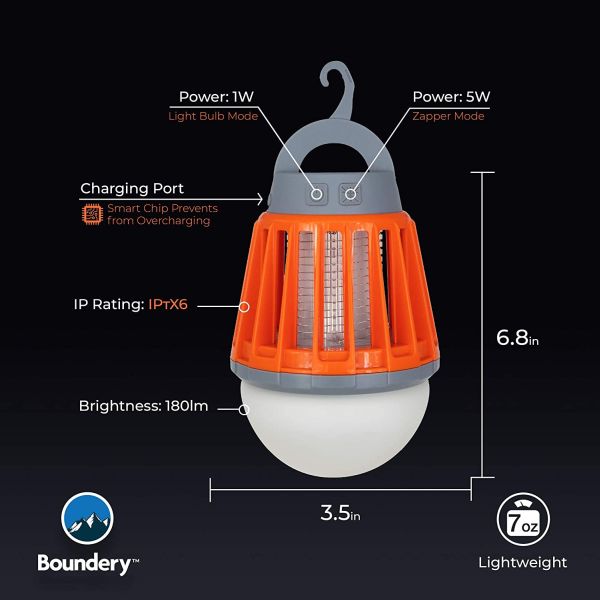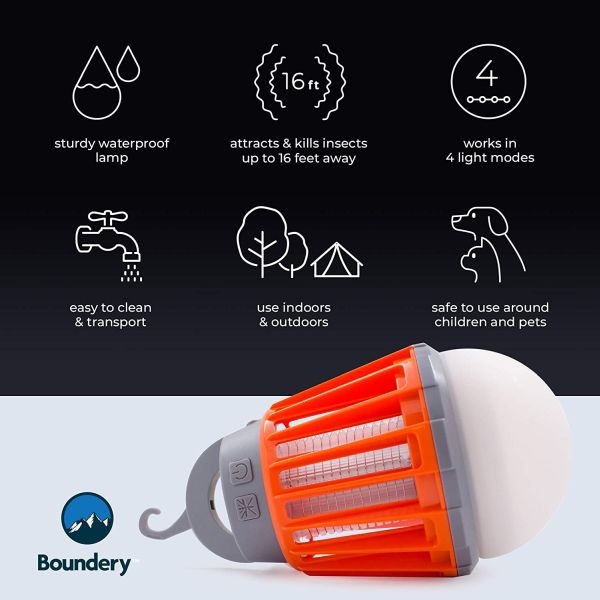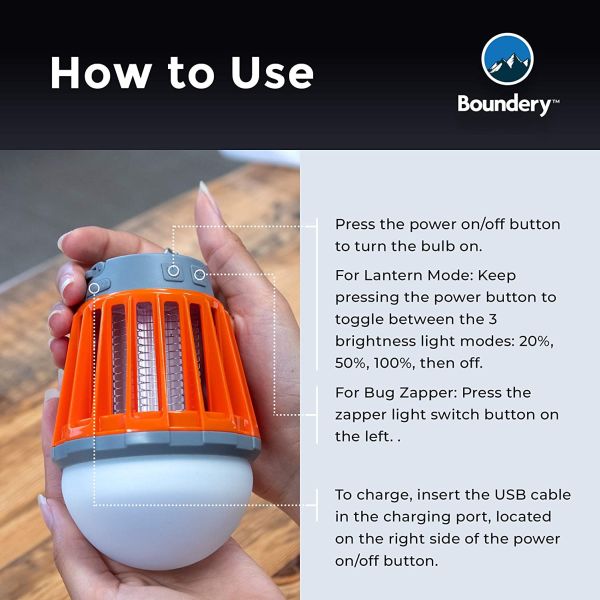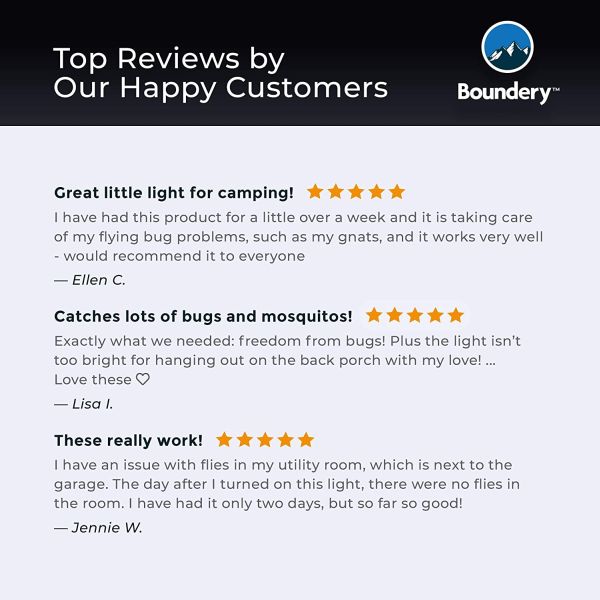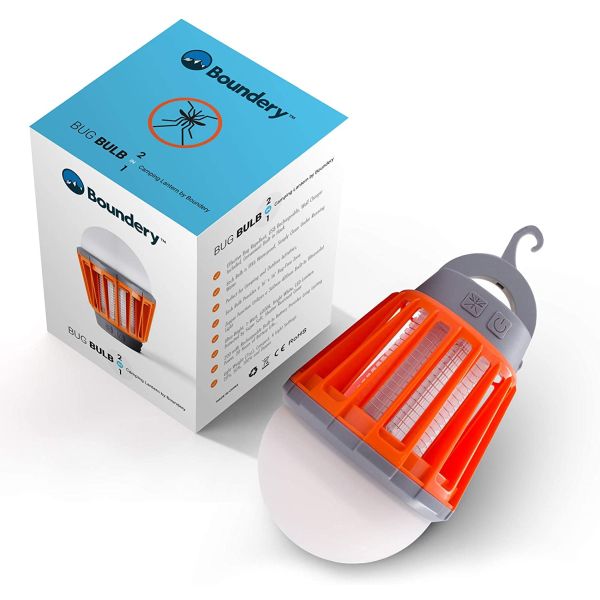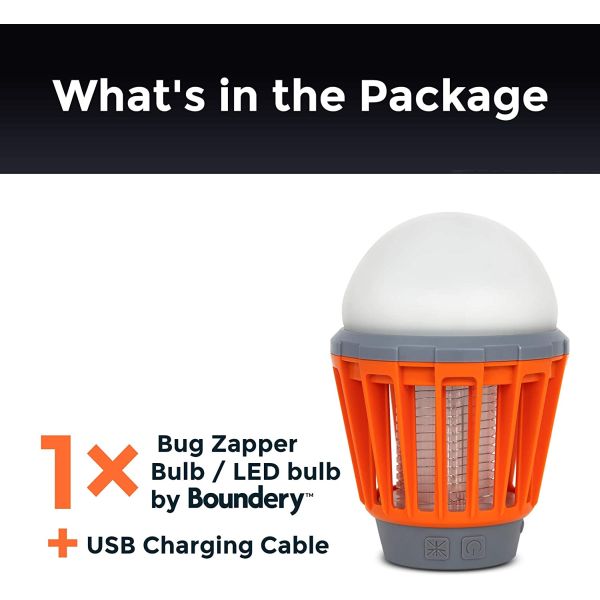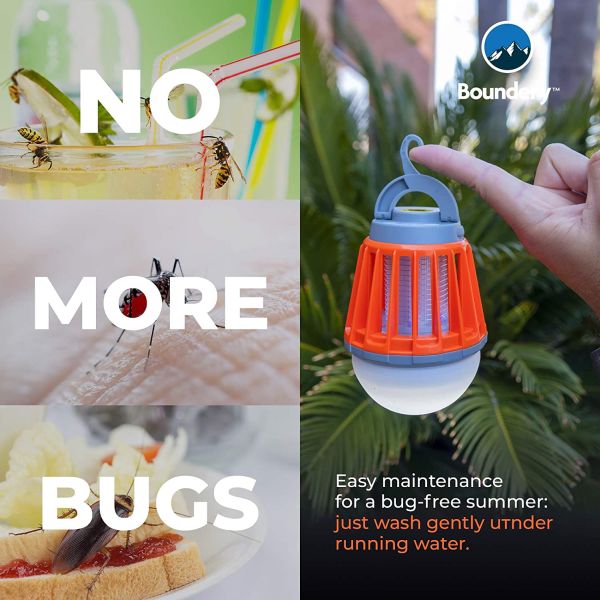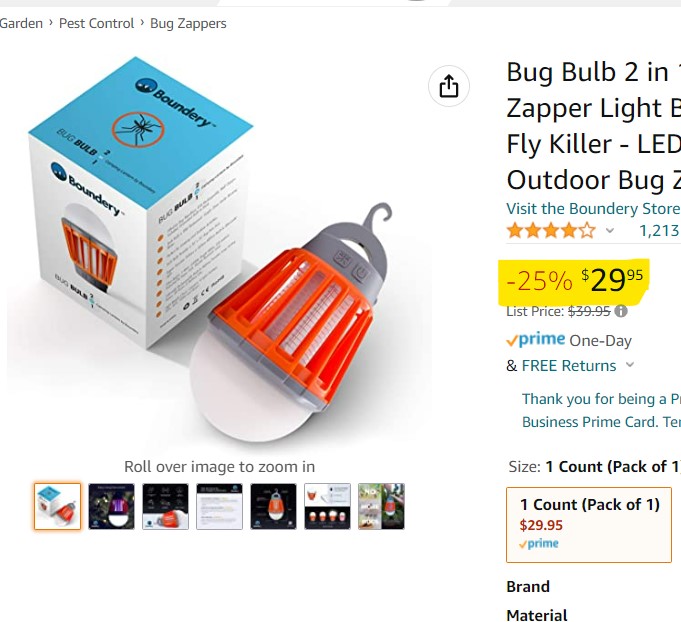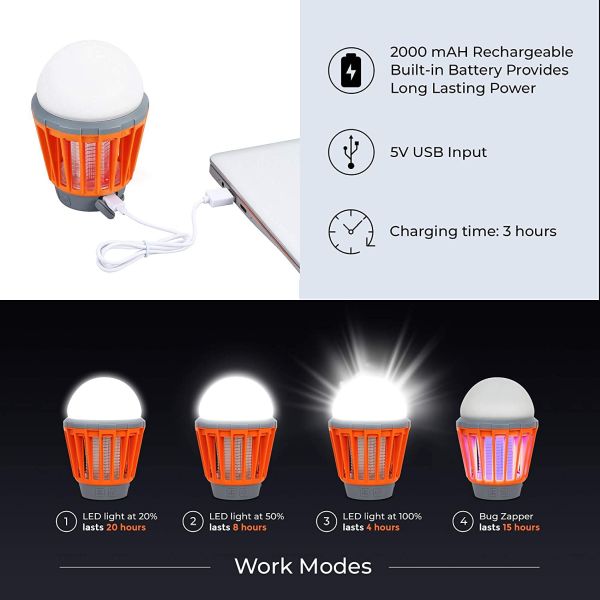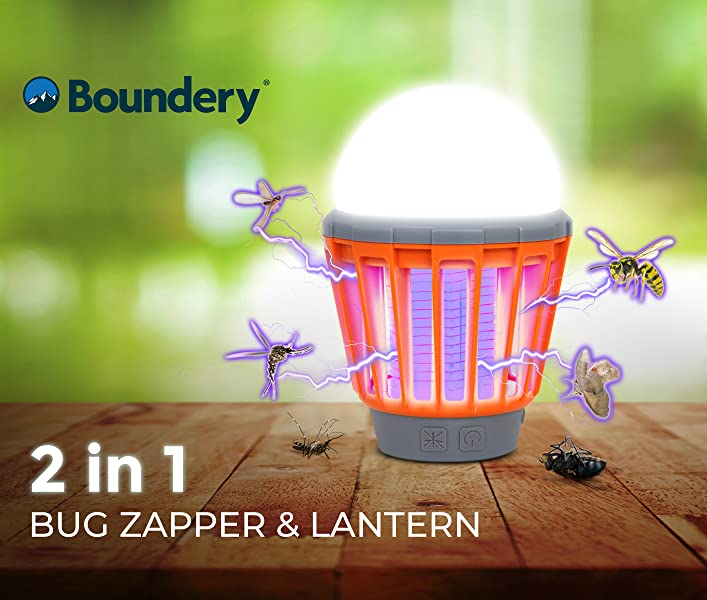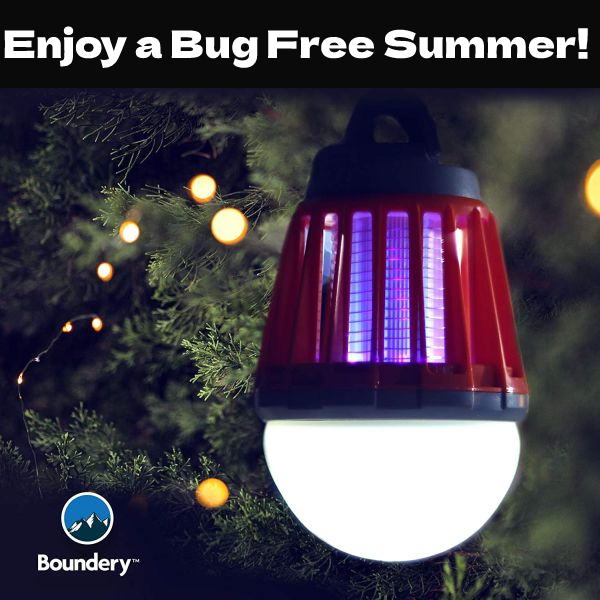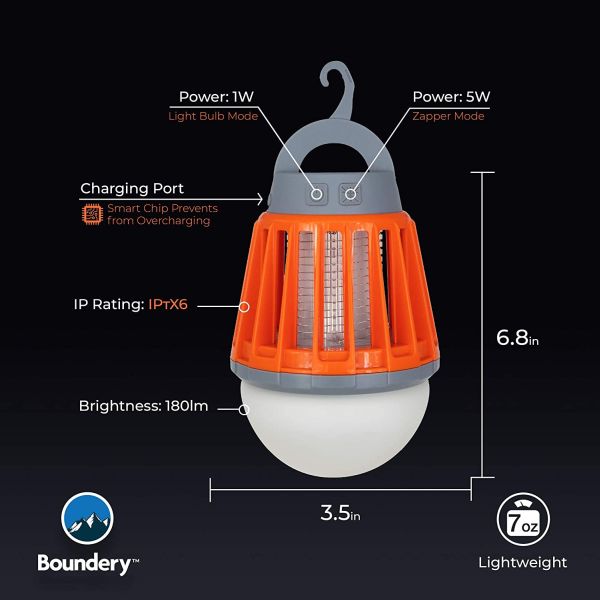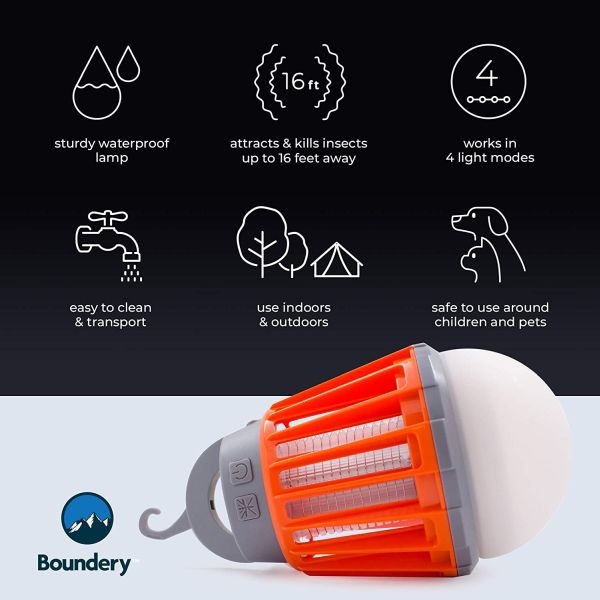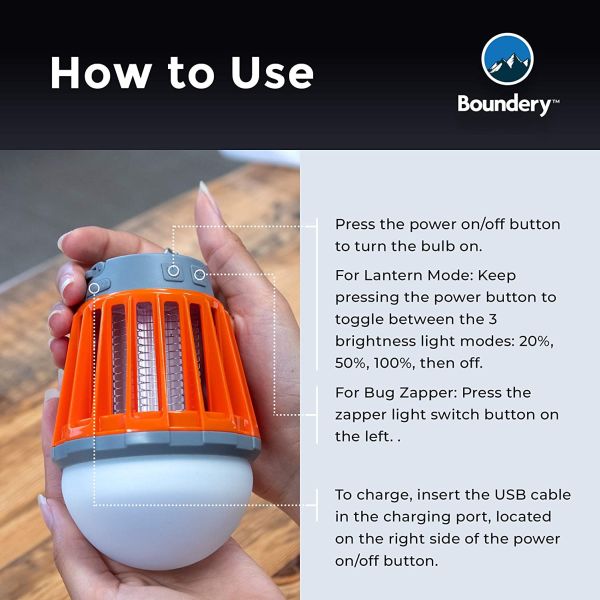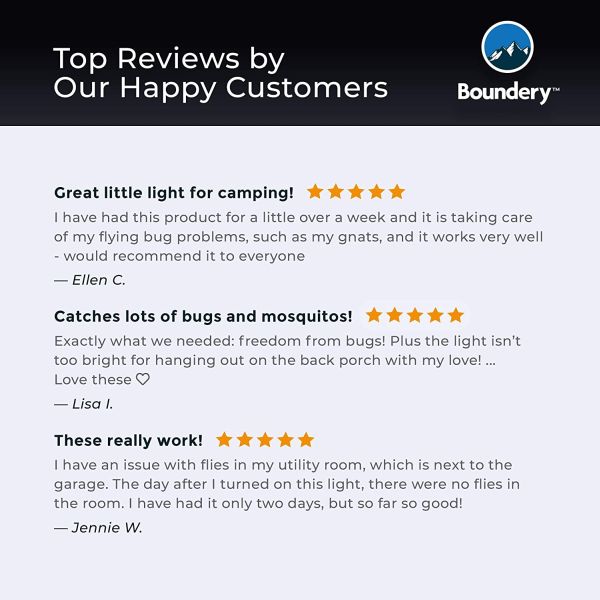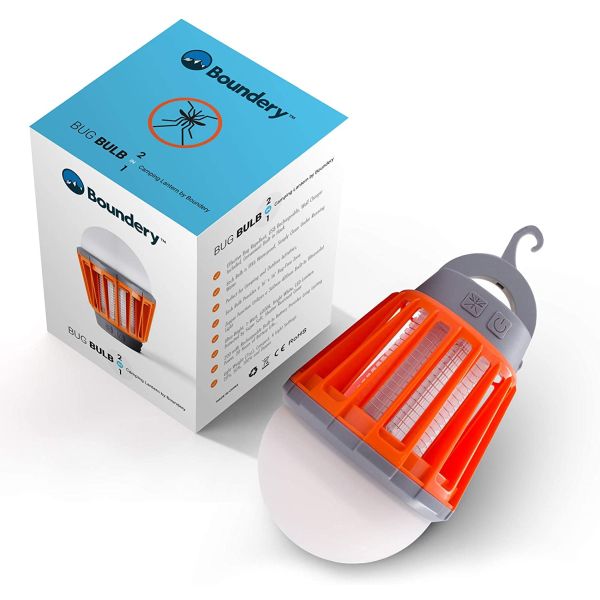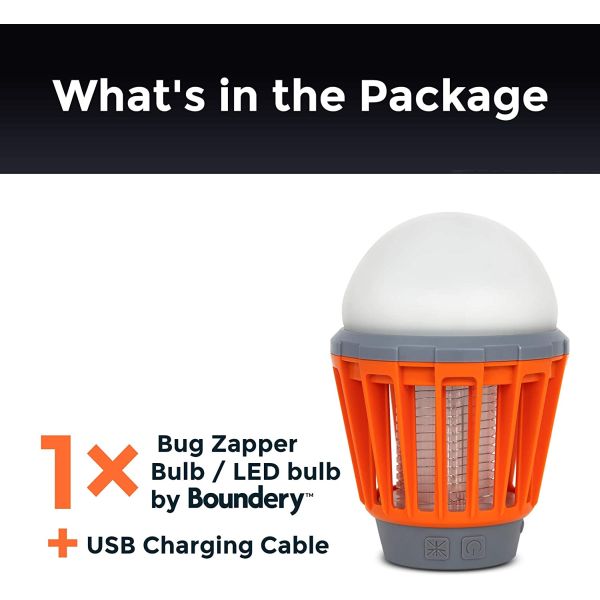 Product Description
2 IN 1 LED BUG BULB ZAPPER: An outdoor and indoor insect trap that traps and eliminates bugs from your summer nights! This special bug zapper shines bright with 6000K white light & works as a bug zapper to attract and kill flies, mosquitoes, and gnats.
BUG LIGHT WITH 4 LIGHT MODES: The outdoor & indoor bug zapper uses 5W to maintain a 16'x16' bug-free perimeter for 15 hours. As a flashlight, it uses 1W in all 3 modes: 20% mode = 20 hrs of 30lm, 50% mode = 8 hrs of 90lm, and 100% mode = 4 hrs of 180lm.
A FLY ZAPPER THAT GOES ANYWHERE: Using the built-in hook, hang the fly traps indoors or outdoors like camping lanterns. Set them on your patio, from the peak of your tent, or place them on a flat surface like a table light. The bug zapper outdoor protection is cordless, compact & portable.
MOSQUITO ZAPPER BULBS SAFE FOR CHILDREN & PETS: Unlike bug sprays and electric lantern smoky coils, our indoor mosquito killer is non-toxic, energy-efficient, and silent. It comes with a durable shatter-resistant ABS cover and a built-in smart chip that prevents it from overheating.
BUG ZAPPER BULB PERFECT FOR ANY USE: The mosquito killer lamp is IPX6 waterproof and lightning-proof. Use the electric fly zapper for camping, BBQ, patio, backyard, traveling, hiking, or for your bedroom. After use rinse under water and charge using the USB cable.
Deals you might have missed...
Want access to SECRET DEALS?
Txt SECRET to 88108 Number of messages depends on activity. Txt and data rates may apply.
Txt STOP to cancel and HELP for help. Support at [email protected]
See terms and privacy for further information.